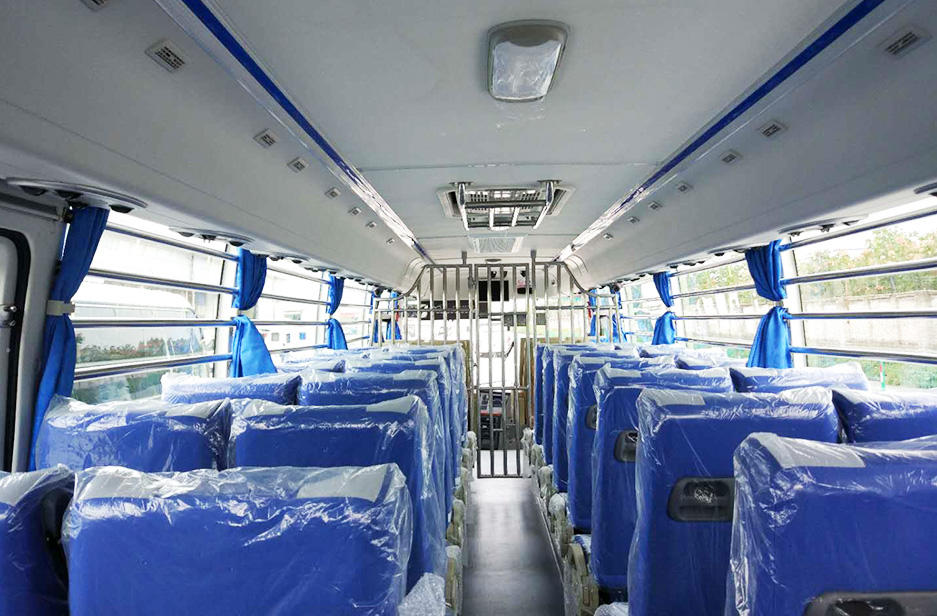 · Non-slip, wear-resistant & moisture-proof floor can meet the needs of internal flushing.
· The cages is designed with rounded corners to to prevent collision and self-mutilation.
· The cage is made of high-quality 304 stainless steel, which looks beautiful. And the fixed joint of the body frame of the cage is reinforced and the overall cage is safely and reliably.
· The interior lights of the vehicle are controlled by zones, so the lights in the prison area and the police area are controlled separately, which can meet the driving needs at night.
· There is no dead angle in the internal and external monitoring of the vehicle. And the monitoring screen adopts real-time 4G transmission, so the monitoring pictures in police area are played and recorded in real time.
· Business seats are used in the police area to improve comfort, seats also equipped with socket or USB interface. And the front area is equipped with water dispenser, office seat and other service facilities.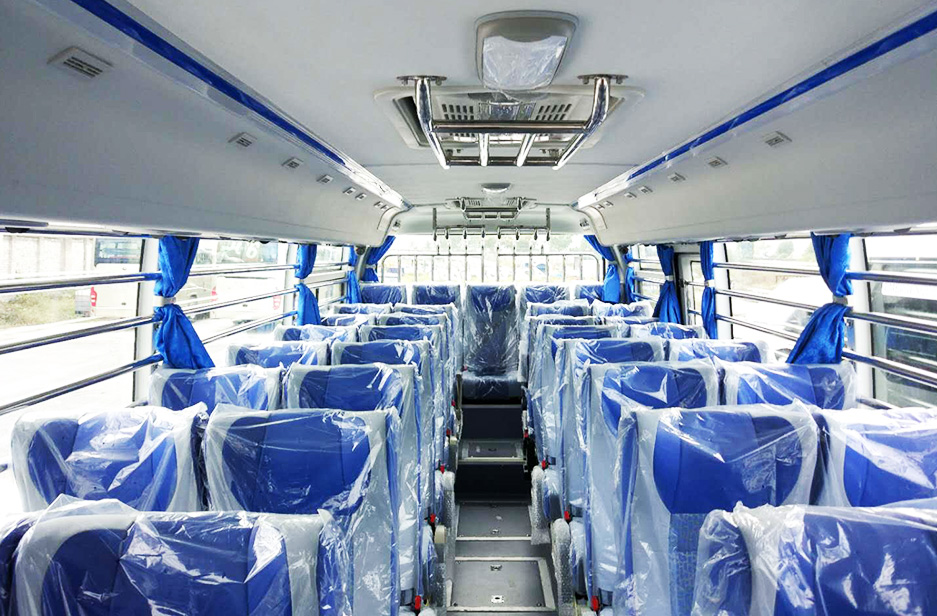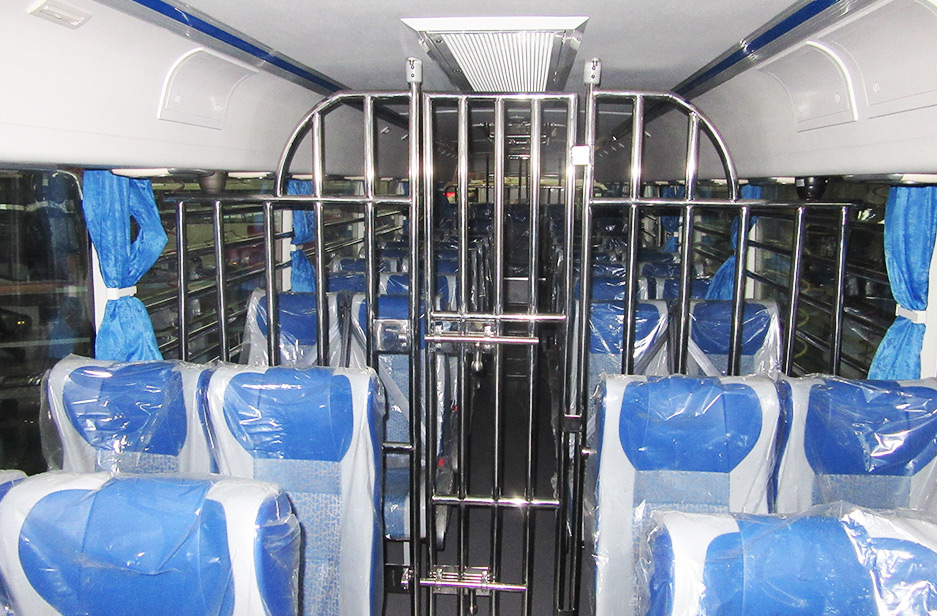 Non-enclosed partitions are laid with stainless steel grids with a mesh density of 50mm*50mm and round steel diameter is not less than 5mm, which can prevents prisoners from sticking out their hands or heads, avoiding attacks on police officers or prisoners' self-mutilation, and reducing the pressure on supervisors.
Specification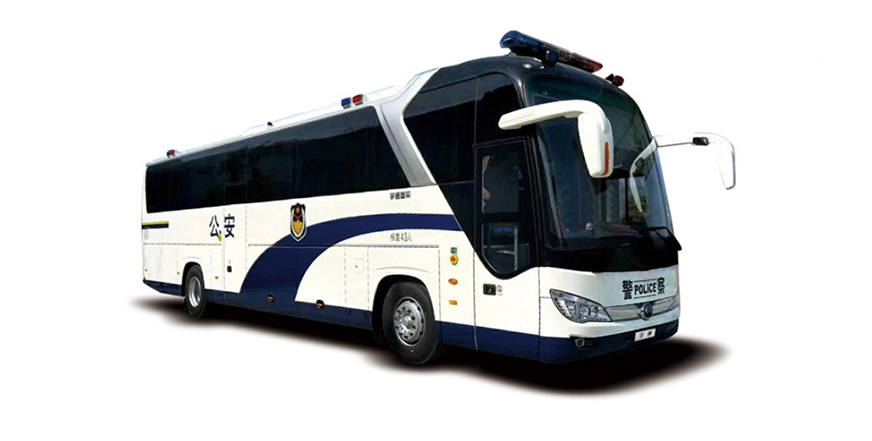 Basic parameters
Engine model

L325 20

Dimension(mm)

12000*2550*3830

G.V.W.(kg)

18000

Luggage compartment(M3)

12.5

Max. speed(km/h)

105
Chassis manufacturer

Yutong Bus Co., Ltd

Clutch

Imported clutch

Gearbox

Manual gearbox

Brake system

Dual circuit pneumatic brake,ABS

Suspension system

Air suspension

Tire

295/80R22.5

Fuel tank (L)

400L

LHD/RHD

LHD

Others

v
Seats

14

Interiors

Business interior

Air conditioner (A/C)

Colin BFFD-06(cooling capacity:32000Kcal/h, imported compressor)

Heating system

Natural air defrosting

Audio & video system

Monitoring system in prison area

Service parts

Electronic clock

Other facilities

Prisoner's cage
*Special statement:
Due to the conversion period between vehicle update and network display, the graphics and text parameters of the page may be different from the actual vehicle. The graphics and text content of the page are not used as the basis for actual vehicle booking. The actual vehicle configuration determined by the specific model and technical parameters shall prevail. Prospective buyers shall contact Yutong sales staff to confirm and Yutong reserves the right to change the picture parameters and the final interpretation.
Online Service
Inform the user that item with *is required