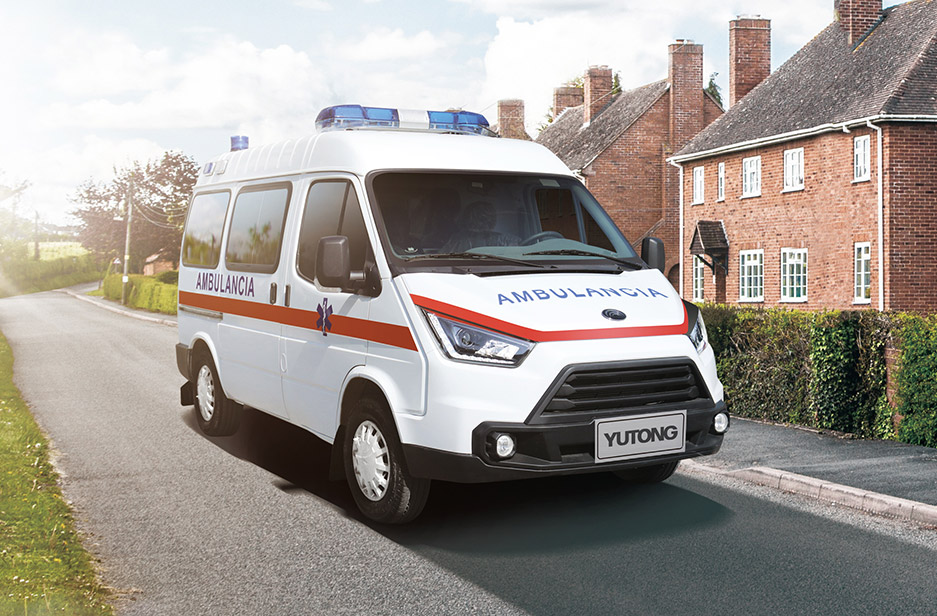 This model is specially developed for the "transport and treatment" stage. It is a special ambulance product for transporting, treating and monitoring patients with infectious diseases, such as COVID-19.
Safe and reliable
Industry's favorite chassis: selected the chassis accounting for 80% in the ambulance platform industry, equipped with ABS safety system. Strong durability: Embedded electrophoretic coating, stainless for 10 years.Fire safety: Patient compartment uses fire-retardant materials. Water safety: Passed all-round high-pressure shower test.
Easy to use
First aid within arm's reach: All medical devices and drugs are within one arm's reach of medical practitioners.
Double negative pressure protection
Equipped with an additional negative pressure isolation compartment to quarantine the patient from the outside world during the whole process.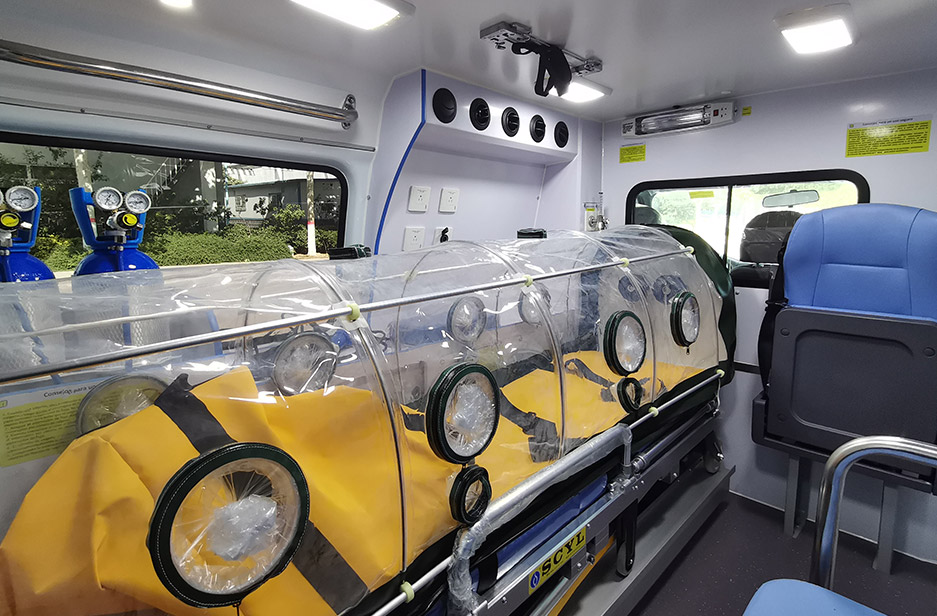 Specification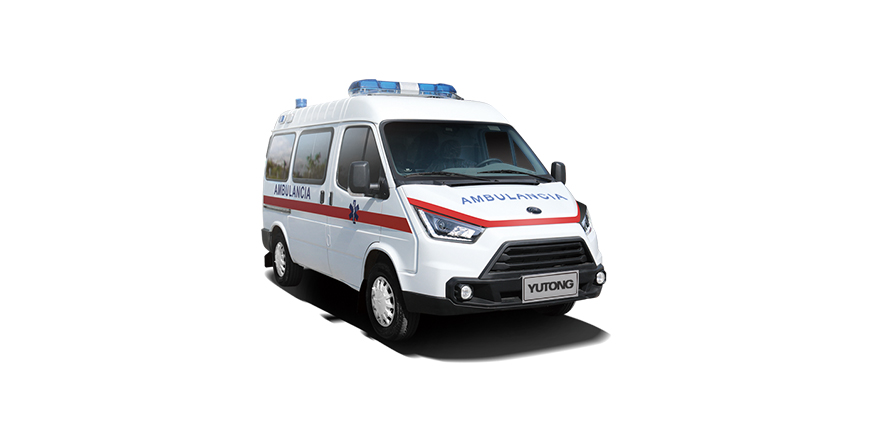 Basic parameters
Model

ZK5043XJH

Dimension(mm)

4944*1972*2340

Interior height (mm)

1600

Wheelbase (mm)

2835
Steering wheel

Left rudder

Motor model and emission standards

JX493ZLQ5; Euro II, V

Fuel type

Diesel

Displacement (L)

2.77

Rated capacity (person)

7

Maximum speed (km/h)

120

Interior trimming

Plate
*Special statement:
Due to the conversion period between vehicle update and network display, the graphics and text parameters of the page may be different from the actual vehicle. The graphics and text content of the page are not used as the basis for actual vehicle booking. The actual vehicle configuration determined by the specific model and technical parameters shall prevail. Prospective buyers shall contact Yutong sales staff to confirm and Yutong reserves the right to change the picture parameters and the final interpretation.
Download the product brochure
Online Service
Inform the user that item with *is required