Diplomatic envoys from 20 countries visits Yutong
Diplomatic envoys from 20 countries including Nigeria, Cyprus, Colombia and Ireland paid a visit to Yutong on August 22nd where they embarked on a journey to unveil the secret behind the high-quality development of China's manufacturing industry and had an in-depth experience of Yutong's technology innovation capabilities.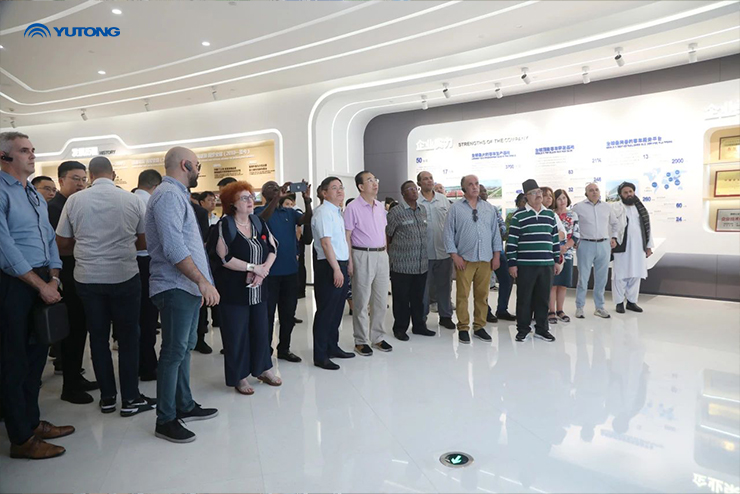 In Yutong's Brand Experience Center, diplomatic envoys got a close-up look at Yutong's glorious development path that forges the company into a leading bus manufacturer in the world. A trip to Yutong New Energy Factory was also arranged where envoys toured around the high speed loop test track to learn about Yutong's rigorous quality standards, followed by a tour to the final assembly workshop and showcase of the company's new energy commercial vehicles. As a leading bus and new energy commercial vehicles enterprise in the world, Yutong's vitality in innovation and the image it presented left a deep impression on the diplomatic delegation.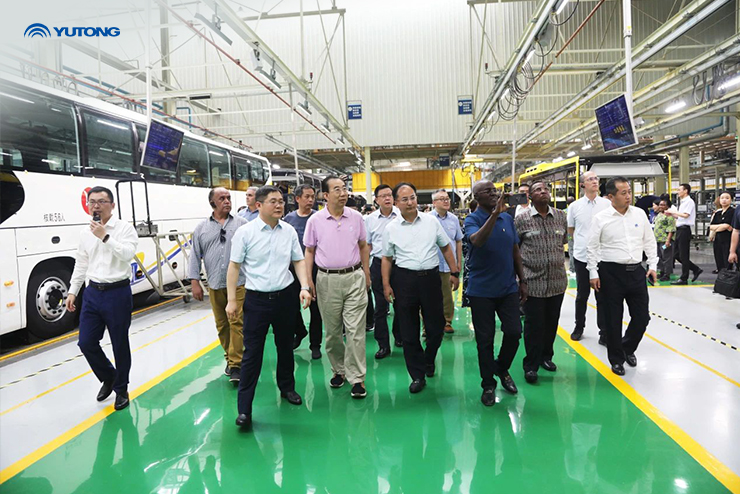 About Yutong: Yutong is a major bus supplier in the globe, with its products being sold in batch to more than 40 countries and regions in Europe, America, Africa, Asia-Pacific, Middle East and CIS. As of 2022, the cumulative export of buses exceeded 87,000, with a global market share of over 10%. Cumulative sales of new energy buses was more than 170,000 and the company tops the world by market share of medium and large-sized buses. Yutong will continue to play its role in advancing the world's green public transport industry and make its contribution to the achievement of "carbon peaking and carbon neutrality" strategy.