Export Memorabilia
From 2005 to 2021, Yutong buses have been exported to many countries and regions, like France, UK, Australia, etc., which improve the overseas transportation environment and are widely trusted by customers.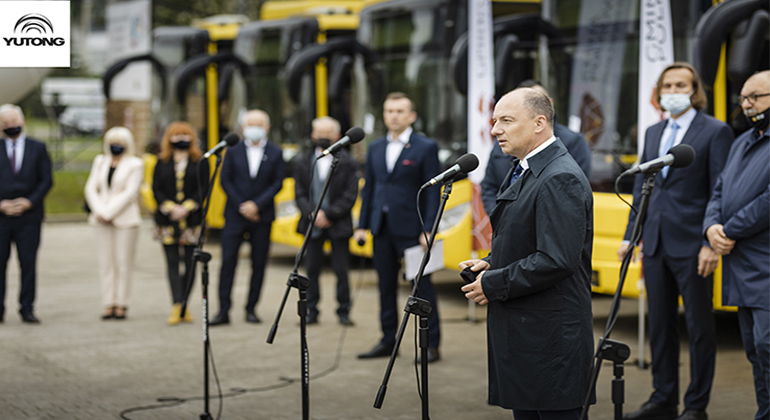 Nine Yutong E10 pure electric buses have been put into service in Poland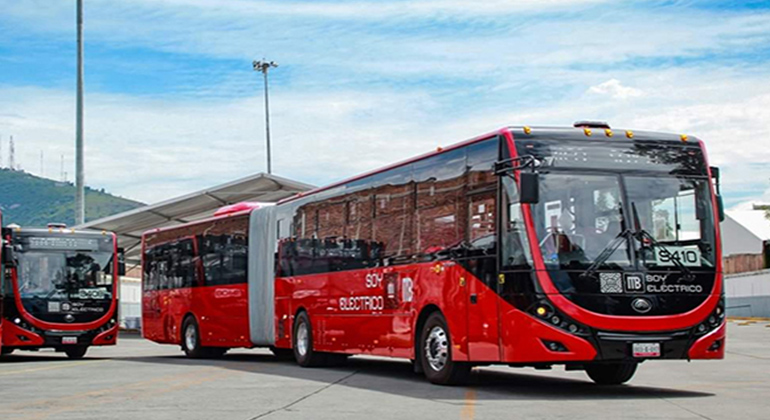 10 Yutong 18-meter full electric BRT buses were officially delivered and put into service in Mexico City. It is the world ' s first project of 18-meter full electric high platform BRT officially landing.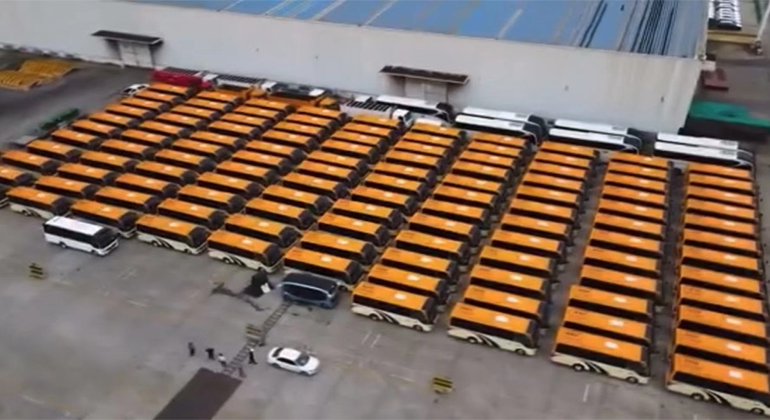 115 Yutong school buses arrived in Qatar, which enables local children to fully enjoy the journey safely and easily.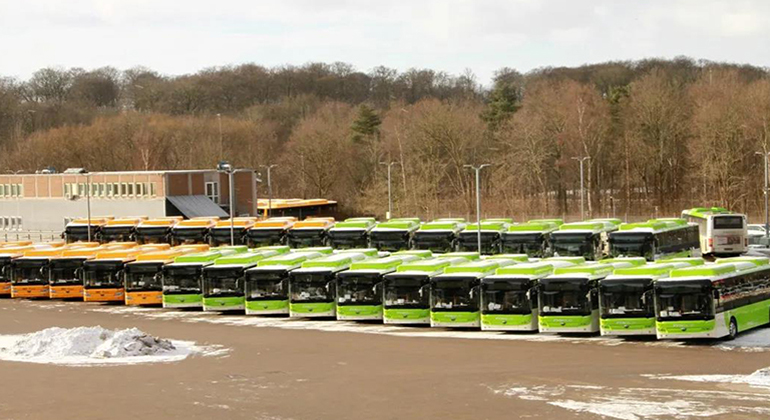 55 E12 vehicles were delivered in Denmark. It has a market share of over 60 %.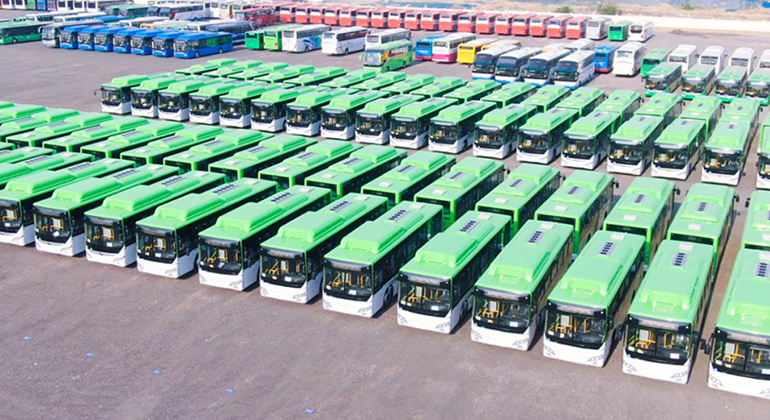 In 2020, Yutong Bus delivered 760 vehicles to Kazakhstan, which will create a sound public transport environment for city.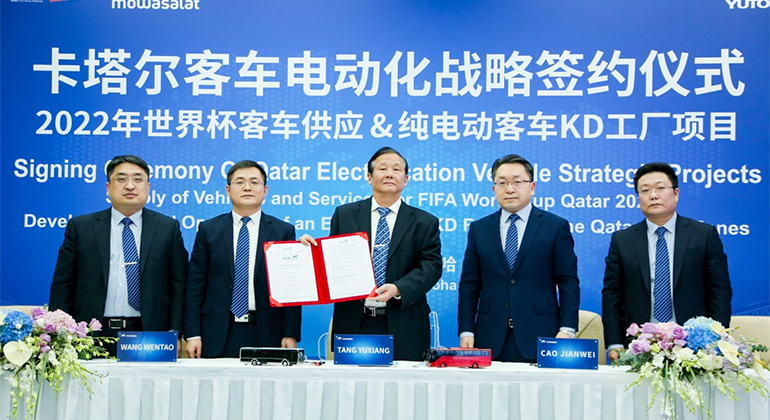 1.8 billion worth order of 1,002 units to Qatar, including 741 EV buses as the world's largest EV bus order.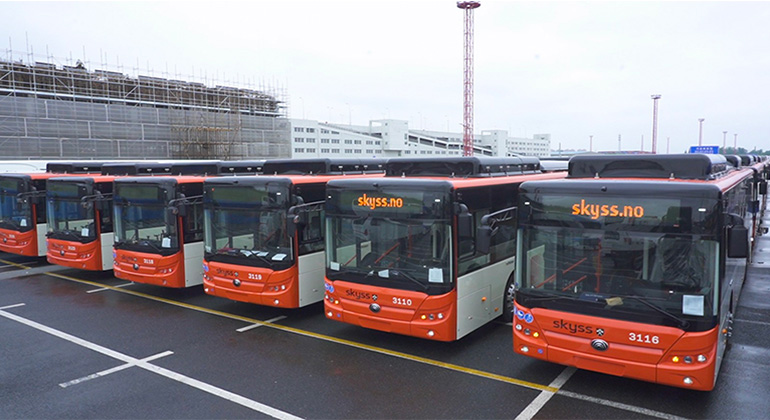 Yutong Secured Biggest Ever Single Full Electric Bus Order in Europe !102 Full Electric Buses Will be Delivered to Norway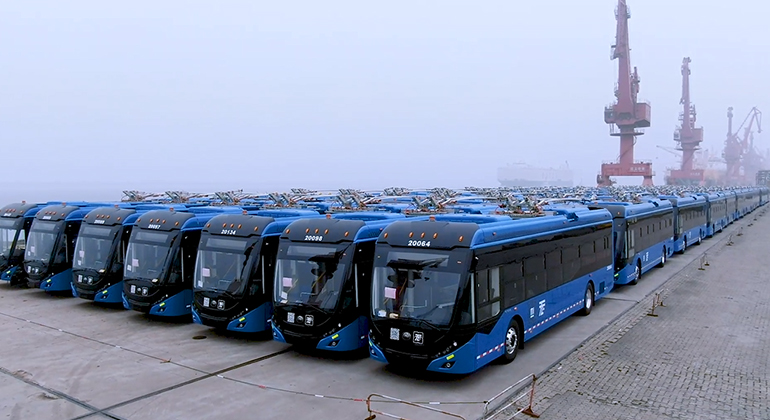 63 Yutong dual-powered trolleybuses open a new chapter of green mobility in Mexico City.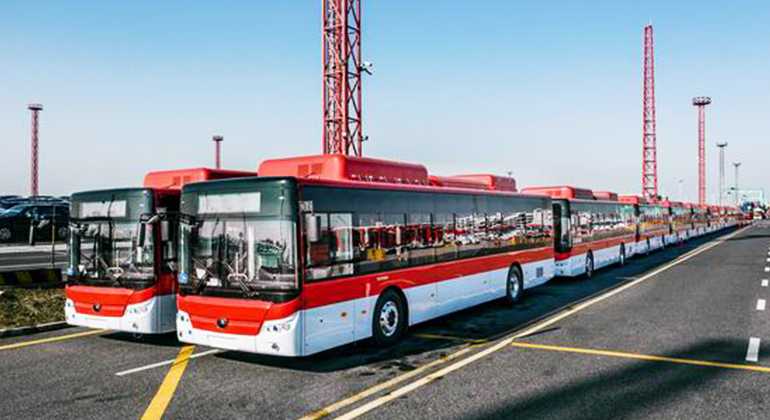 In 2018, Yutong new energy buses were exported to overseas high-end market, and won the order of 100-unit full electric buses from Chile.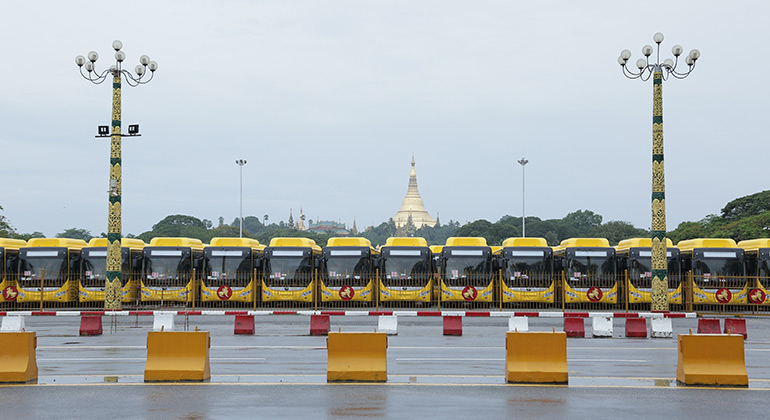 In 2017, 500 units of Yutong natural gas city buses were delivered to Yangon, capital city of Myanmar, in a bid to serve the public transportation in the city and improve the local transport environment.
By the end of 2017, Yutong totally delivered more than 3,000 buses and coaches to France, UK, Israel and other countries that applied European standards, ranked first in China and gradually entering the high-end market.
In 2016, Yutong successfully delivered 110 buses to Bulgaria, marking that Chinese bus products entered the EU market in sizable quantity for the first time.
In 2015, Yutong was invited to attend the 23rd annual conference of FNTV. In addition, Yutong was also involved in the "BUS 2025" program of RATP and provided a full electric bus for trial operation, which was also showcased at the UN Climate Change Conf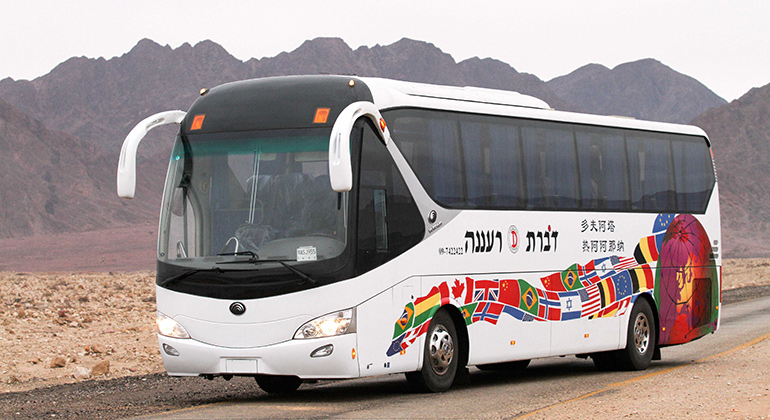 In 2013, Yutong delivered 300 LNG city buses to Peru.
In 2013, Yutong signed a 160-unit order with the Philippines and completed the delivery smoothly, which were highly praised by the customers.
In 2013, Yutong delivered over 300 buses to Israel, which hit record high in the bus import history of the country.
In 2012, Yutong signed a SKD order of over 100 units with Ethiopia, and in 2014, Yutong signed a CKD order of over 200 units with Ethiopia again.
In 2011, Yutong signed a 200-unit order with Nigeria.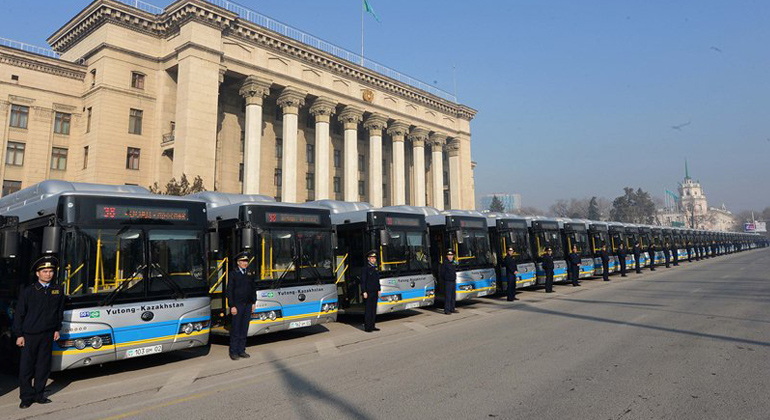 In 2010, Yutong signed an agreement of 202 double-decker buses with the Macedonian government in Skopje, which was the order for Chinese buses to succeed in a European bidding.
In 2010, Yutong signed a 490-unit order with Ghana, following the 250-unit order signed with Ghana in 2008.
In 2010, Yutong obtained a 200-unit order of 12m Euro IV CNG buses from Kazakhstan. In 2013, Yutong delivered 400 buses to the same customer in Kazakhstan again. In 2014, Yutong once again got another order of 300 units, showing customer's consistent favo
In 2009, Yutong exported 175 ZK6118HGA city buses to Kuwait, which was the first time for Chinese buses to enter the public transport market of Kuwait in batch.
In 2007, Yutong delivered over 400 buses to Saudi Arabia which were continuously favored by the customers.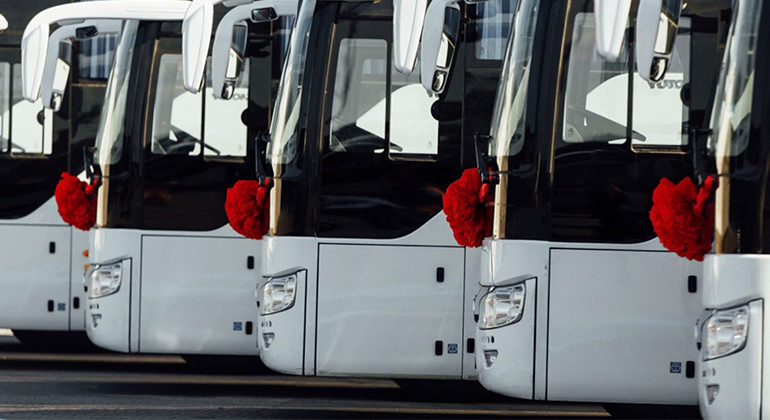 In 2005, Yutong set a record for the number of single-batch shipments of Chinese buses at that time (400 units).